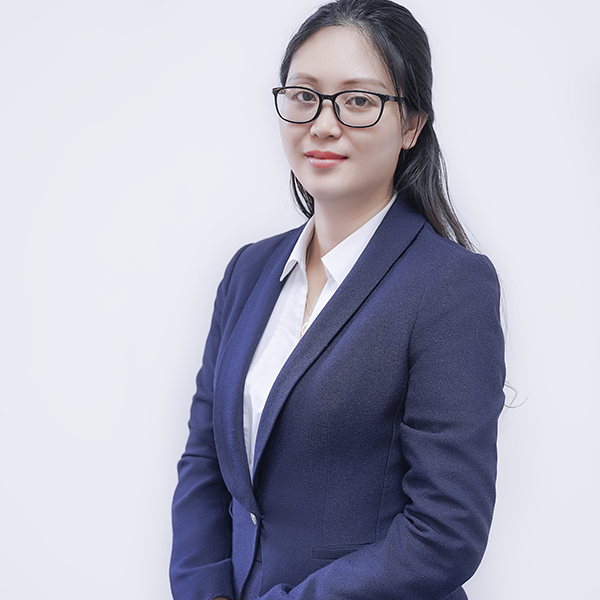 Mrs. Nguyen Thi Ngoc Ha is a Senior Associate of SBLAW LIMITED LIABILITY COMPANY assuming responsibility for managing all activities of Ha Noi Office. Her specific expertise in this field was gained from both more than 15 years of experience with Investcontsult Group, VINPEARL JSC – VINGROUP JSC, FECON Corporation, Sai Gon – Ha Noi Securities Joint Stock Company and her academic education.
Mrs. Ha has particular expertise in all aspects of the investment transactions in listed and unlisted companies; Advised clients in general corporate, commercial, and investment matters; Drafted, revised, and assisted in the negotiation of M&A transactions, and international trade contracts.
Clients appreciate her thoughtful approach and the care she takes to listen and understand their ventures.
LLM in International Commercial Law, University of Northampton in Singapore
LLB in Economic Law, Faculty of Law, National University Hanoi
PTI Education Group, the course on Assistance to CEO
Mimax Training and Consultancy, the course on Performance Management by KPIS 
KNV Knowhow Group, Mecgris PR The Course on Securities Analysis and Investment of State Securities Commission
Vietnam Bar Federation, the course on regulations in the company and skills of lawyer in consulting enterprises and other relevant courses
Vietnam Bar Federation
Hanoi Bar Association: Qualified Lawyer
Judicial Academy: Professional Certificate of Legal Practice Course
BAR AND PROFESSIONAL ASSOCIATIONS
Vietnam Lawyers Association
Hanoi Bar Association
Club of Vietnamese Enterprises