Although the future of the Trans-Pacific Partnership (TPP) agreement is still in question, opportunities for Vietnam are considerable, many experts, officials and entrepreneurs said at a consultation workshop in Hanoi on November 25.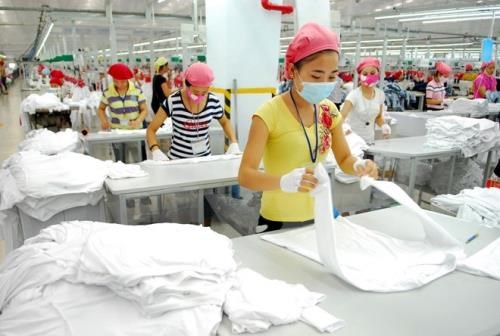 Vietnam has reviewed legal regulations in various fields recently to prepare for TPP. Though it is just an initial step, it is very important to perfecting the legal system in the country, said Nguyen Thi Thu Trang, Director of the WTO Centre under the Vietnam Chamber of Commerce and Industry (VCCI).
It is necessary to continue reviewing local regulations in relation with international commitments, such as those in TPP or the EU-Vietnam Free Trade Agreement (EVFTA), so as to ensure benefits for the country.
The review is to fine-tune legal regulations in line with global trends amid strong international economic integration while benefiting Vietnamese businesses, thereby improving Vietnam's competitiveness and standing in the region and the world, she added.
Participants in the event said big trade partners, such as those in TPP or the EU, are interested in and have strict requirements in terms of intellectual property (IP). That fact shows if Vietnam makes appropriate adjustments in this field, it is likely to increase investment attraction.
The adaptation of IP protection standards to the committed standards in TPP or EVFTA will pose major challenges to Vietnam. Hence, the compatibility review is needed to seek solutions to simultaneously attract investment, implement commitments and support local companies, Trang noted.
Review results show that most of Vietnam's legal regulations have been completely compatible with the TPP and EVFTA commitments such as those on brand protection, patent, secret test data, pharmaceuticals, agricultural and pharmaceutical chemistry.
Some regulations have been just partly compatible such as the protection of copyright and relevant rights. Several others remain incompatible with TPP and EVFTA commitments such as those on secret data, inventions in pharmaceuticals, biological products, agricultural and pharmaceutical chemical products, copyright information, and Internet services providers.
Pham Duy Khuong, Director of the SB law firm, said it's now a good time for Vietnam to review its IP-related regulations, adding that many articles on IP in TPP are suitable for the country.
He called for more attention to the enforcement of legal regulations already compatible with TPP and EVFTA commitments. It is needed to revise the IP regulations that are partly compatible or incompatible.
Meanwhile, Nguyen Thi Thu, a representative from the Invest Consult company, said though TPP does not request the member countries align their laws with the deal, Vietnam should still consider law amendments to create a healthy competition environment in order to foster economic growth.
According to english.vietnamnet.vn